Diary of an Energy Worker: The Most Important Work I've Ever Done in My Life​
I had my first two COVID-19 clients this week. Both were in the hospital when I was contacted and one was unconscious.

Each time, it was an adult child asking me to try to save their parent who they love so much. Their love made me think of my love for my own father and mother, and I gave every ounce in those sessions.

During each remote session, I focused primarily on the lungs, sending energy deep inside to the alveoli and the entire inner lining of the lungs, as well. I also sent energy to the heart, to the brain and to the immune system.

Both clients are thankfully out of the hospital now and recovering safely at home.

It has been an intense few weeks as an energy worker and energy healing teacher. Many people are wanting to learn energy work so they can work on their family or close friends or even themselves. Still others are wanting to upgrade their abilities and get more powerful so they can better help out.

I'm teaching every week now, almost every day, and it's the most important work I have ever done in my life. Every person I teach could send energy to dozens of people with COVID-19.

For those of you who are energy workers in any modality, here is the protocol that I came up with for COVID-19:

• Focus primarily on the lungs. 70-75% of each session should be spent on the lungs unless there is high fever, in which case shift more time to whole body.

• While doing remote energy work to the lungs, send energy to the entire inside surfaces of the lungs, including the alveoli and the inner surface of the lung tissue. The goal is to keep them soft, supple and healthy by carefully sending energy to the entire internal area.

• Also work on the heart and the brain for 10 minutes each, and finally the lymph system and blood stream.

Anyone can do this protocol. Get a good picture of lung anatomy. Sweep and Breathe and carefully visualize each part of the inside of the lungs as you send the energy. Same goes for the heart and brain.

On a related note, it's intense for most people right now. Send some soothing energy to your emotions by placing your hands there and feeling the energy flowing down your arms to your own chest. Feel the energy softening your own heart space as you reconnect and feel the real you.

Be the center for yourself and for others.

With much care and compassion for you all,
Tyler Odysseus

Tyler Odysseus
Los Angeles, CA and New York, NY, USA
Certified Quantum-Touch Practitioner
Level 1, Level 2, Supercharging Instructor
Level 1 and Level 2 Instructor Trainer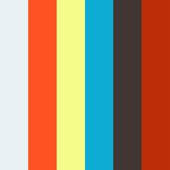 In the The Original Workshop Online Video Library, Richard Gordon, founder of Quantum-Touch, demonstrates the Quantum-Touch techniques. This course covers the basics of working with life force ...
https://www.quantumtouch.com/en/?option=com_training&view=training&Itemid=179&partner_id=999998228
ALWAYS USE THIS LINK URL TO PURCHASE IT IS MY PAY TOO!